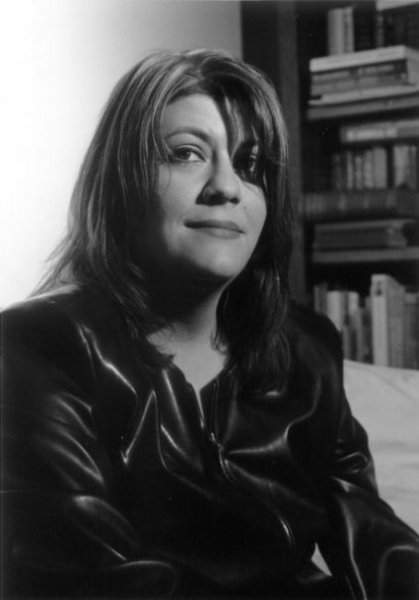 Biography and Books

When people ask me what my book is about, I pause a moment because it is not so simple to describe. It is a vampire romance, I say and then, I pray that doesn't scare them away. Because what are books really? I believe that books are a way to escape the daily routines of life.
I wanted to take an ordinary man and put him in fantastic situations. To bring a bit of fantasy down to reality. It is a love story at it's heart. If I can take the reader on a journey and give them a laugh, cry, or simply bring a smile to their face, then it is all worth it. This story helped me through rough times in my life, and I can only hope it will do the same for the reader.


I have been writing my entire life. Raising a family put my dreams on hold. In 2005, my first novel A Mortal Indiscretion was published. But the publisher decided it should be 2 volumes, due to length. So, after several years, I regained the rights to my work and revamped it, combining the two volumes as I originally intended it to be. A Mortal Indiscretion; Author's Cut is that version. It is the first in a series, a vampire romance with mystery and action. The sequel, Marzio's Revenge is now available in ebook and print format. The third in the series will be a 2 part series and out by 1/2017

Click here to get  your copy today at any  of these retailers!
Amazon, Kobo, Ibooks, B&N, Smashwords

Click here to get  your copy today at any  of these retailers!
Amazon, Kobo, Ibooks, B&N, Smashwords
 Review from Amazon.com

A Mortal Indiscretion

I came across this book at a friend and started reading it and could not put it down.
i ordered my own copy because i liked it so much. very exciting and even
though it was a romantic novel and i am a guy, i really liked it.
i can hardly wait to read the second volume which i ordered today.
definitely worth buying

Review from Kindle

A Mortal Indiscretion

I absolutely loved this book! It captivated me from the very beginning!
One of my favorite part of the book is that the "traditional" characters
are switched..meaning that the woman is the vampire and not the man.
Once I started reading, I couldn't put it down. It's really quite an
adventure of a story, along with romance. Definitely one of my favorite
books!

Edita Amazon customer

What if you had to choose? Between existing, or losing the only reason you do exist?

The provocative sequel to A Mortal Indiscretion. Justin must meet
and defeat his enemy if only to save his vampire wife, Ambra. But, can
he sustain the pain and torture to make it through the hardest test of
his immortal life?

A man. A vampire. A love story....Justin Bertolli lived as any 29 year
old bachelor would live his life, until a chance encounter with a woman
unlike any other. Ambra Taylor was everything he had ever envisioned the
perfect woman to be. Young, charming and sensual. But there was
something puzzling about Ambra. Justin had questions that he could not
answer. Nothing could prepare Justin for what he was about to
experience. And nothing could prepare him for a love like no other.

Review from Kindle

A Mortal Indiscretion

This book starts with a bang and just goes from there. A lot of mystery
and suspense as to what will happen next. Set aside a chunk of time to
read "A Mortal Indiscretion" as you won't want to put it down . . . .

Julia ODonovan